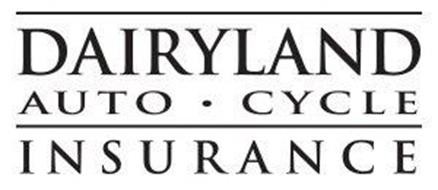 Dairyland insurance specializes in catering to the needs of auto drivers and motorcyclists. Since 1966, Dairyland has provided competitive rates, and educated communities about safety on the open road.
---
Auto
Dairyland offers pay-as-you-go auto plans, so you can have the flexibility that works best for you with low down payments. They also offer non-owner car insurance, which protects you in the event of operating a vehicle in which you do not own. In addition to these unique plans, Dairyland auto insurance provides discounts such as homeowners, defensive driving, multi-car and more. Their coverages protect physical damage, liability, personal injury, medical payments and several other situations.
Motorcycle
Dairyland offers motorcycle insurance in 42 states. Their cycle property and casualty coverages are praised for their competitive rates, money-saving discounts, and high value customer service. They offer coverage for all types of motorcyles, and also include scooters and mopeds in their policy. In addition to providing top knotch coverage, Dairyland also is committed to educating motorcyclists on road safety, proper training, safety gear, and more.
To learn more about these policies, go to the Dairyland website or contact a Reed Street representative.