Teen Drivers are prone to make mistakes on the road because it is a brand new experience for them. But, did you know that there are certain states where those accidents occur either more or less than other areas of the country? CBS New compiled a list of the best and worst states for teen drivers,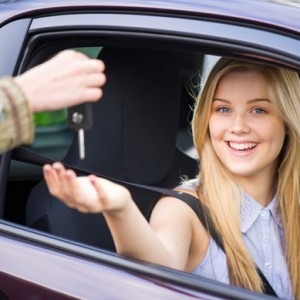 ranking all fifty states in the United States. If you are not sure where you state lands on this list, this blog post will definitely inform you on whether you live in the safer of areas for teen drivers or on dangerous ground.
The top five safest states in the country for teen drivers are:
1. New York
2. Hawaii
3. Illinois
4. Oregon
5. Rhode Island
While the top five states that are not the safest are:
1. South Dakota
2. Mississippi
3. Nebraska
4. Oklahoma
5. Wyoming
No matter where you live, it is crucial that teen drivers are insured because accidents happen whether you live in a statistically safer place such as, New York or Hawaii or where the stats don't fare too well like, South Dakota or Mississippi.
Reed Street Insurance Agency wants to help parents and teens alike when it comes to insuring your teen driver. We work with different insurance companies in the area to help provide you with insurance that you and your pocket can count on.
Contact us to to get a free quote on teen driver insurance.Sportswear free shipping | Air Jordan Retro – 2021 Release Dates + Preview , Fitforhealth