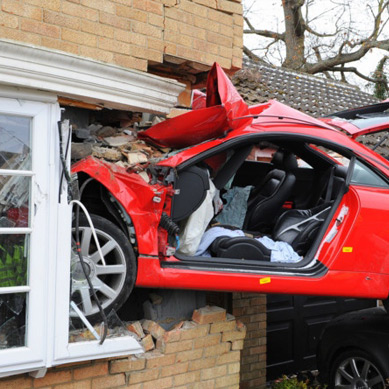 Auto insurance isn't just for your personal car, Reed Street Insurance Agency also offers auto insurance for business vehicles. It doesn't matter if your business has a pickup truck, a semi truck, one vehicle or a dozen, Reed Street wants to provide you with insurance that can protect you in the event that something happens to your commercial vehicle. Here are three benefits of purchasing business auto insurance.
Coverage includes bodily injury. Whenever property is damaged or a person is injured, we immediately think of the cost of repairing property and medical bills. In the event that an employee crashes a business vehicle that leads to an injury, business auto insurance can assist with bodily injury coverage. Being able to save money, especially when it comes to potential medical bills is always a benefit.
Medical payments. This benefit ties into the coverage of bodily injury (benefit number one). If you or anyone else inside of an insured business vehicle is injured, the business auto insurance policy will cover medical payments that could stem from the accident. Having the ability to have one less item off your plate as you recover can put you at ease.
Property damage liability. If involved in an accident that leads to property damage, business auto insurance can also cover the costs of what's' been damaged. You will receive financial assistance if property is damaged under your driving. It will save you and your business money.
Reed Street works with only the best in insurance providers when it comes to business auto insurance such as Erie Business Insurance, CNA Business Insurance and Liberty Mutual Business Insurance to name a few. Are you considering business auto insurance? Get a free quote today and we'll help pair you with an insurance company that best fits your needs and price points.best Running shoes | Nike Air VaporMax for Men & Women – Buy Online – Ietp