An independent Milwaukee insurance agency, Reed Street is grounded in a customer first policy. We are partnered with six different insurance companies, aimed to help our clients find quality insurance at practical price points. Reed Street's valued partners are Ace Insurance Group, Erie Insurance, MetLife, Progressive, Travelers and Safeco Insurance.
Founder, James G. Pogorelc has personal ties to this building that he now calls Reed Street Insurance Agency. Pogorelc's grandparents purchased the building and operated the Frisco Hotel with a shoe cobbler in the lower half of the building, before converting it to a tavern upon reaching the end of the prohibition era.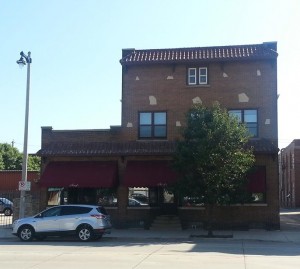 Reed Street, which launched on November 2nd, offers a wide rage of personal and business insurance. Whether you're looking to purchase commonly known insurance such as homeowners or workers comp or a more specific type such as recreational vehicle or classic auto insurance, Reed Street aims to give our customers a wide selection of insurance coverage to choose from, boasting more than fifteen types of insurance, as well as speciality insurance programs.
Pogorelc has an extensive thirty-three year long background in the insurance industry with a focus on finance and health insurance. His past experience is what he believes will make Reed Street stand out amongst other local agencies. Reed Street is also a member of the Professional Insurance Agents of Wisconsin, which is an organization that represents agents across the nation.
"I wanted to honor the legacy of the neighborhood, the building and my family. We will be a true throwback business, operating with the same honesty, integrity and emphasis on a high quality customer service experience that first established my family in Milwaukee over 90 years ago," concluded Pogorelc.jordan Sneakers | Nike Shoes