As the owner of an auto service shop, you most likely need coverage for your building, your business personal property, the personal property of others in your care, liability and employee on-the-job injuries.
And that is probably just the beginning, because auto service shop owners face some pretty unique risks. Below are some common industry risks that can help you think about insurance you may need. Not every insurer or policy offers coverage for each one, so it's important to have at least an idea of what you need when you're shopping for coverage.
The first two columns will give you an idea of insurance auto service shop owners need–while final column shares which protections Erie Insurance offers for your risks.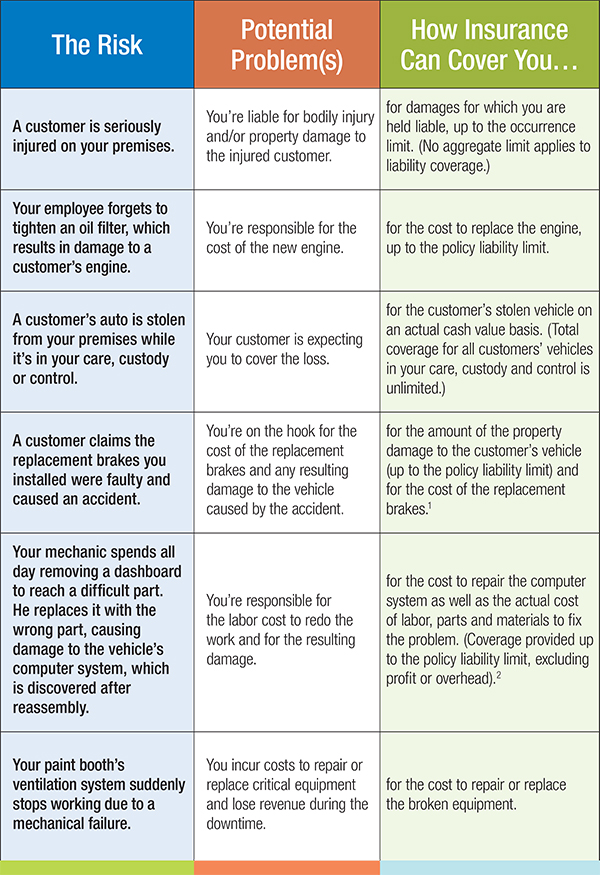 A few of the other coverages auto service shop owners need include protection for check, credit, debit or charge card forgery or alteration; employee dishonesty and theft; sewer and drain backup; commercial auto; data breach; and business life.latest Running Sneakers | New Balance 991 Footwear